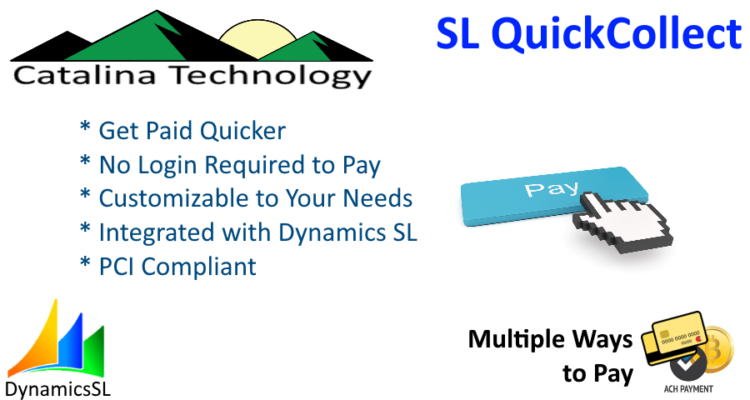 QuickCollect – Name Change
We are changing the name of SL QuickPay to SL QuickCollect to avoid confusion with other systems out there. Plus, we think that since we are focused on the collection side of things of AR. Because of this QuickCollect has much more meaning.
SL QuickCollect is a Catalina Technology solution that allows you to email or SMS message out a simple link to your customer as a request for payment. The customer can then click on the link and are sent to a payment page without any portal login required. This lowers the barrier of entry for you to collect from your customers and get paid faster.