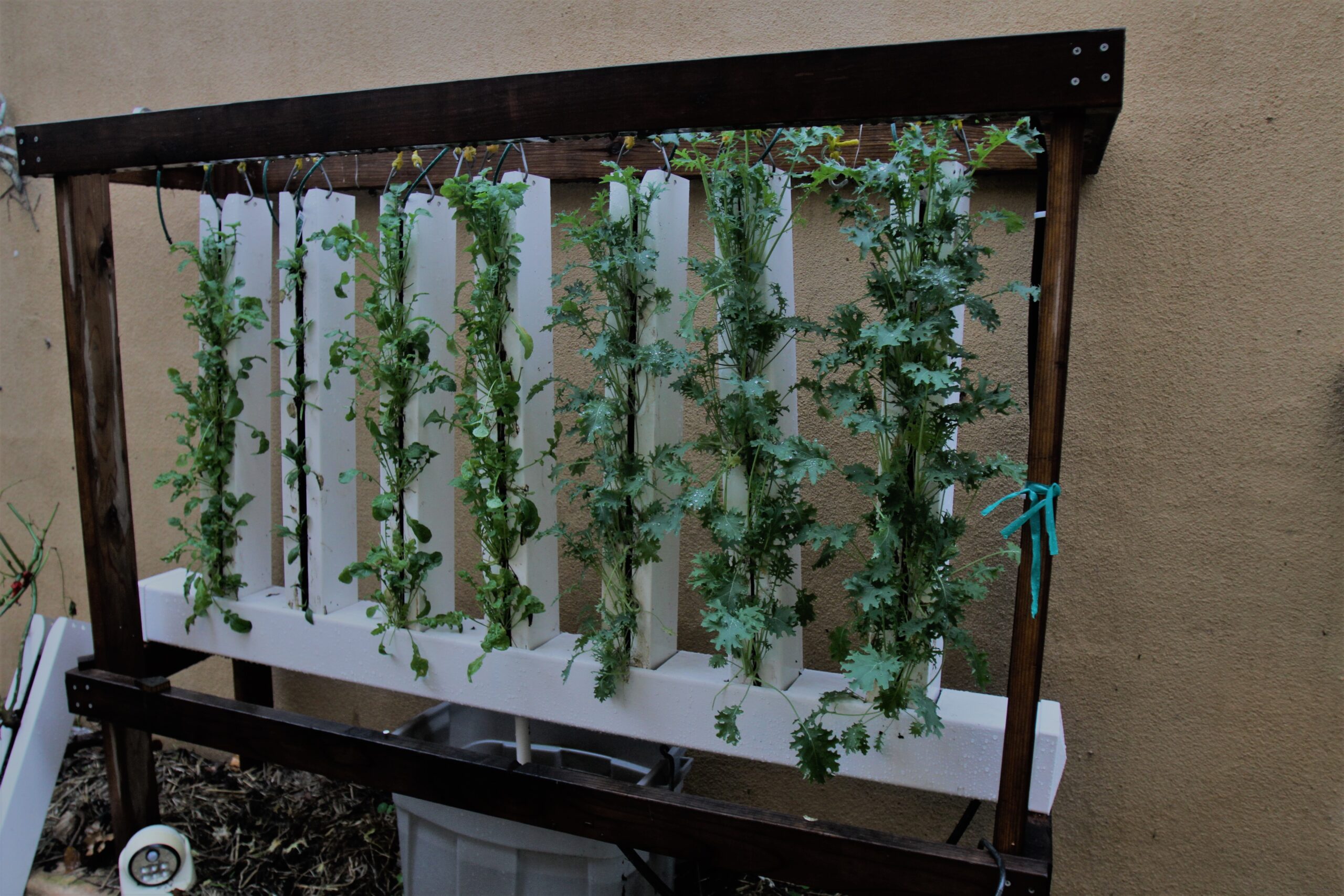 We did a much needed upgrade to our hydroponics tower systems.  We replaced the rain gutter (used as a way to catch and return water to the reservoir) with a 8′ long and 5″x 5″ square PVC fence post.  This new setup is much sturdier and holds the towers exactly the way we want them (towers wont swing or turn like they did in the flimsy rain gutter).
Materials used:
One of our tower structures is 6′ long.  So, we cut the fence post to fit at 6′.  We wanted to fit 7 towers in this space, so we cut 7 evenly spaced 4.125″ square holes on one side of the post.  Applied caulk to the end-caps and placed one on each end.  Then on the "bottom" of the post, drilled a 1/2″ hole to caulk a drain pipe to dangle into the reservoir for drainage.
Now that we have this tower structure done, next step is to do our larger tower structure.